THE WAY LIFE SHOULD BE AT THE SEA
Discover Downeast, Maine while staying at The Lucky Stone Retreat
Escape to a magical place of tranquility at The Lucky Stone Retreat. Wake up to the sounds of loons singing on Frenchman's Bay. Drink a cup of coffee on the deck while gazing at panoramic views of Cadillac Mountain. Take a day trip to Bar Harbor; Maine's most happening summer town or to Schoodic Point, Maine's best kept secret. The Lucky Stone Retreat is the coolest cottage on Frenchman's Bay because it boasts a PRIVATE BEACH and the wrap around deck is its own living space; the perfect place to entertain, cook Maine lobster and enjoy the colorful pallet of a Maine sunset. The master bedroom has a queen bed, guest bedroom has two single beds, and the living room has a futon. We also have a grille on the deck for your authentic lobster dinners.
The retreat is 10 minutes from five restaurants and a short drive to a nearby convenience store. Have a sail boat? We can help you arrange a mooring. Discover and explore Downeast, Maine at The Lucky Stone Retreat, a premiere relaxation location!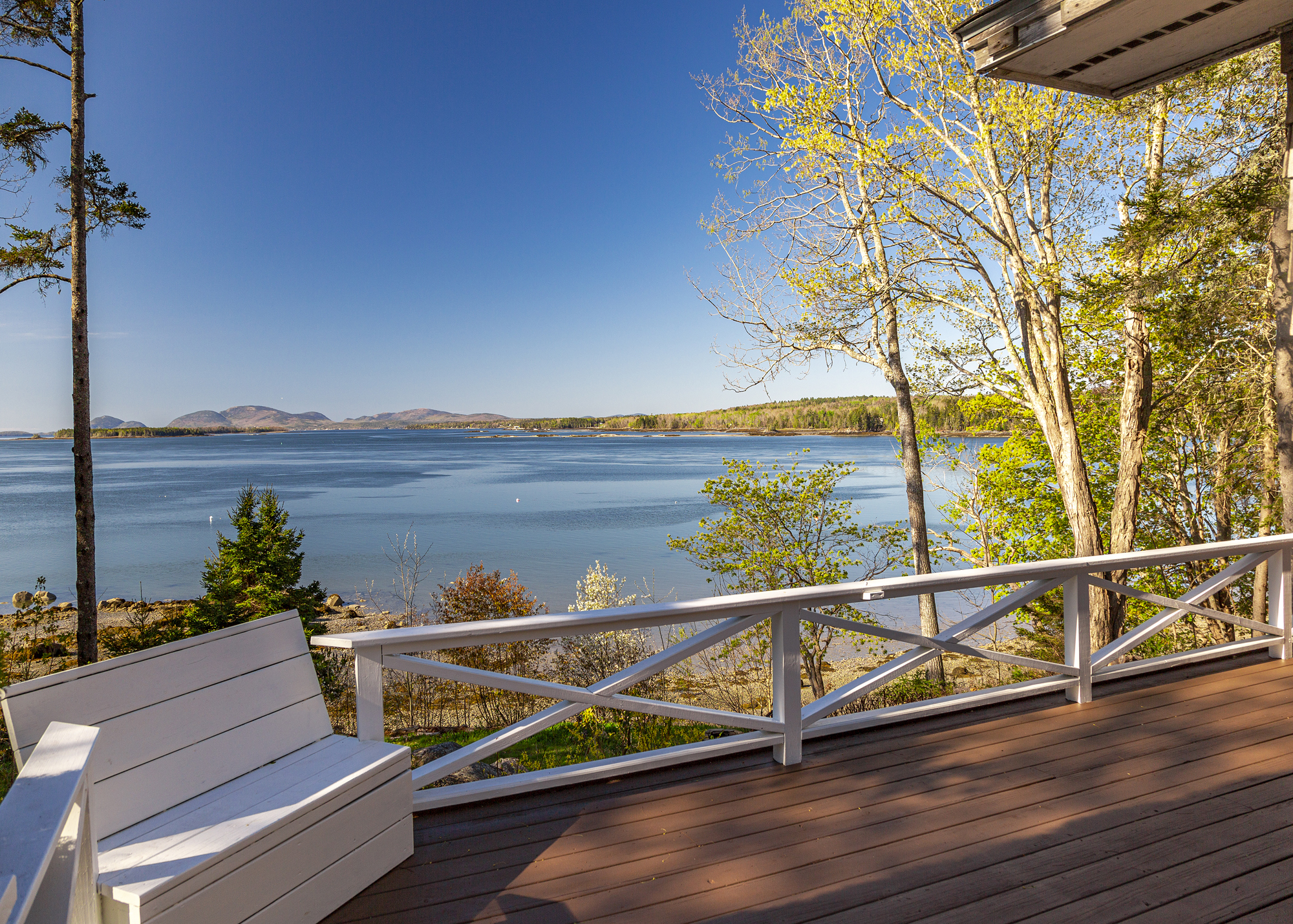 This place has the most breathtaking view and the private beach is inspiring!
NEW: starting December 2022
LUXURY SAUNA